CARDIOMYOCYTE THERAPY
Heart failure (HF) is a complex clinical syndrome that results from any structural or functional impairment of ventricular filling or ejection of blood[1]. As the most common form of heart disease, HF carries substantial morbidity and mortality and has become a major public health issue. The number of cases of heart failure worldwide reached 30.3 million in 2019 and is expected to increase further to 38.7 million in 2030, representing a CAGR of 2.5% between 2024 and 2030[2]. Despite the favorable trends in survival during recent decades, HF remains highly fatal; more than 50 percent of patients were dead within five years[3].

Chronic heart failure (CHF) is a chronic disease where the heart has lost the ability to pump enough blood to the body's tissues. Current pharmacotherapy for heart failure includes the use of diuretics, angiotensin-converting enzyme inhibitors (ACEI), beta blockers, and angiotensin II receptor blockers (ARB). These drugs act through different mechanisms, such as improving sodium excretion, relaxing blood vessels, and slowing heartbeat, and these actions prolong survival and relieve symptoms. However, the efficacy of current pharmacologic therapies is not optimal. None of these drugs can improve the structure and function of cardiomyocytes directly; CHF still represents a growing clinical challenge in need of novel therapeutic approaches. Whether it is possible to treat CHF by repairing injured cardiomyocytes remains a worthwhile goal.
The ErbB family of protein-tyrosine kinases has been linked to the regulation of diverse cellular events such as proliferation, senescence, differentiation, and apoptosis. ErbB receptors and their specific ligand, neuregulin-1 (NRG-1), play a critical role in cardiac development. After years of innovative drug development focusing on ErbB receptor tyrosine kinases and their downstream signaling pathways, Zensun has uncovered the unique relationship between the NRG-1/ErbB pathway and heart disease[4-7].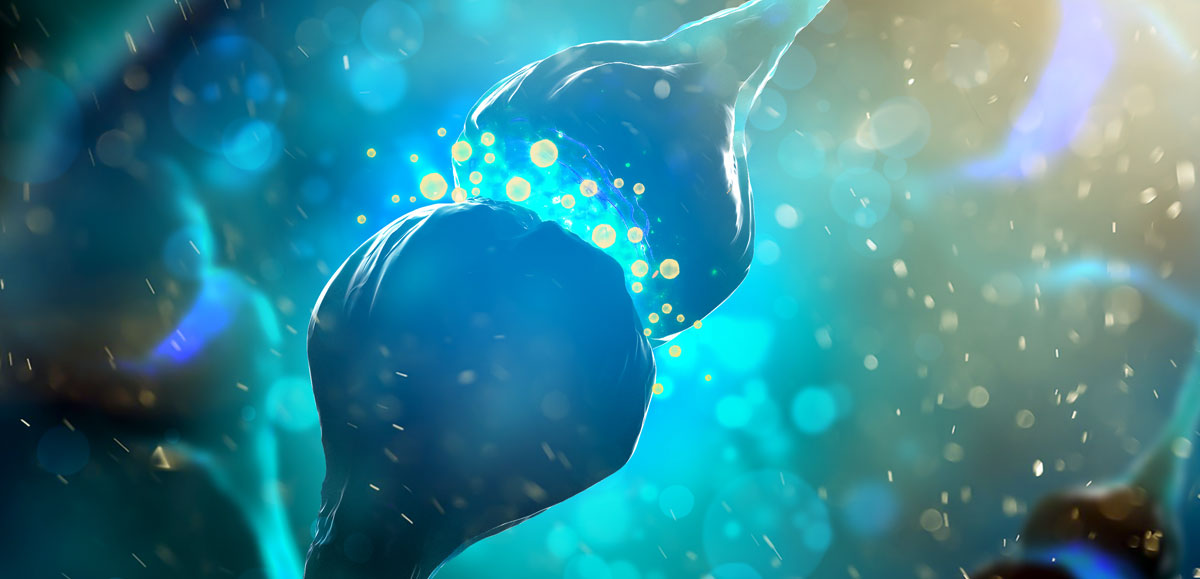 Zensun has uncovered the critical role NRG-1 and its receptor ErbB4/2 plays in the adult heart, including the promotion of cell growth and survival, the maintenance of sarcomeric structural organization, and the enhancement of systolic/diastolic function. Based on this discovery, Zensun has developed a novel drug, recombinant human neuregulin-1 (rhNRG-1, Neucardin®). Phase I/II trials have been completed in USA, Australia and China, and a large Phase III trial is ongoing in China. The cardiomyocyte therapies developed by Zensun are based on long-term research and an in-depth understanding of cardiac cell biology. These insights have revealed promising new treatment options for heart failure.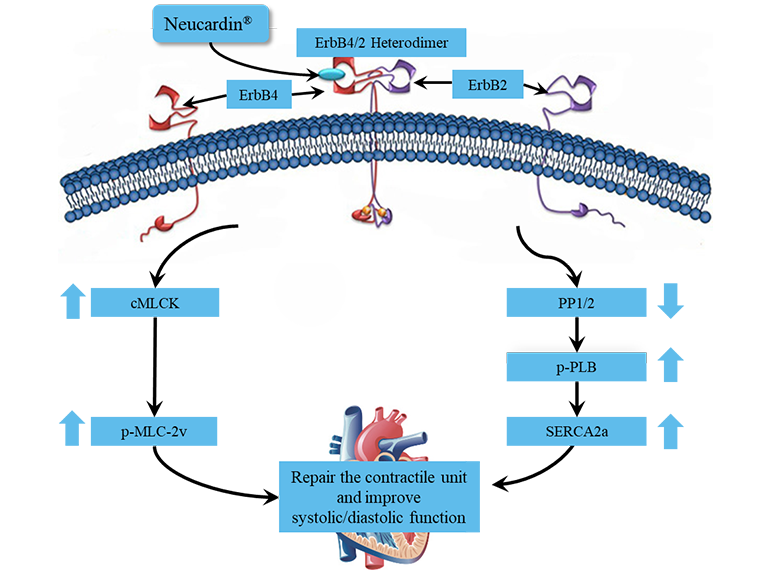 MOA of Neucardin®
Reference
[1]WRITING C M, Yancy C W, Jessup M, et al. 2013 ACCF/AHA guideline for the management of heart failure: a report of the American College of Cardiology Foundation/American Heart Association Task Force on Practice Guidelines[J]. Circulation, 2013, 128(16): e240.
[2] Frost & Sullivan Analysis
[3]Levy D, Kenchaiah S, Larson M G, et al. Long-term trends in the incidence of and survival with heart failure[J]. New England Journal of Medicine, 2002, 347(18): 1397-1402.
[4] Liu X, Gu X, Li Z, et al. Neuregulin-1/erbB-activation improves cardiac function and survival in models of ischemic, dilated, and viral cardiomyopathy[J]. Journal of the American College of Cardiology, 2006, 48(7): 1438-1447.
[5] Luo C, Xu L, Zheng S, et al. Computational analysis of molecular basis of 1: 1 interactions of NRG‐1β wild‐type and variants with ErbB3 and ErbB4[J]. Proteins: Structure, Function, and Bioinformatics, 2005, 59(4): 742-756.
[6] Xu Y, Li X, Zhou M. Neuregulin-1/ErbB signaling: a druggable target for treating heart failure[J]. Current opinion in pharmacology, 2009, 9(2): 214-219.
[7]Li Z, Mei Y, Liu X, et al. Neuregulin-1 only induces trans-phosphorylation between ErbB receptor heterodimer partners[J]. Cellular signalling, 2007, 19(3): 466-471.