Intellectual Property Protection
Zensun Sci & Tech Co., Ltd. is an international biopharmaceutical company focusing on the development of innovative 'first in class' bio-therapeutic products. Intellectual property protection is of great importance to the innovation. Zensun cooperates with Jones Day, a famous American law firm which has the largest intellectual property protection lawyers' team, to file and maintain its patents in past years. By December 2019, Zensun had obtained 99 issued patents, including 77 internationally issued invention patents, and the company is applying for 85 patents. The protection of patents covers China, U.S., Japan, Europe, Russia, Australia and other major biopharmaceutical market regions. Take company's core product Neucardin® as an example, Zensun's intellectual property protection not only protects the application of Neuregulin polypeptide or its composition in chronic heart failure (CHF), myocardial infarction (MI), viral myocarditis (VMC), dilated cardiomyopathy (DCM) as well as heart failure caused by the heart diseases mentioned above, but also includes effective dose, method of administration, target patients, diagnosis methods, and formulation. Zensun has built the most sound and effective intellectual property protection system in multi-perspectives and multi-levels.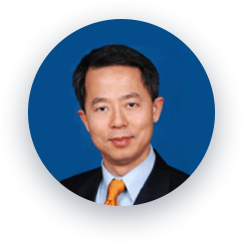 Mr. Tony Chen: Patent Lawyer
Mr. Chen received his bachelor degree in Cellular Biology at the University of Science and Technology of China and his Juris Doctor degree from Harvard Law School. He is the partner of Jones Day, a renowned US-based law firm, as well as a member of the life science advisory board to Shanghai Pudong Government. He has many years of experience overseas representing high-tech and biotechnology companies in intellectual property matters, acting as a proxy for Chinese companies' global patent affairs and international intellectual property disputes. Since April 2005, Dr. Chen has been providing Zensun, Inc. with services for patents and other legal affairs.